We greet you in the name of our Lord and savior Jesus Christ. As you are aware by now that our focus for 2007 is on Maduranthakam. Before we start, here is a ball park view about the place. One of the bigger towns in Kanchipuram district, Maduranthakam has a population of around a 1 Million spread over 320 villages. The town has a Christian population of 10,000, 90 Churches and about 600 temples. The literacy rate is lower than what we have seen at Kalpakkam last year. We will be ministering to a very diverse population and our prayer is that God will open up the heavens and pour out his blessings over this town.
The Preparation starts!
We (Team India) have been meeting regularly with local leaders and pastors of Maduranthakam praying and discussing with them for the upcoming crusade. They are all in union and excited to support us in making this crusade successful. We are strengthened by their faith and their spiritual walk with Christ. When asked about the expected turnout at the crusade, Pastor Das (Leader of the Maduranthakam Pastor's fellowship) expressed in faith that it would exceed 10,000. We have identified the location for the crusade and teams are being sent there everyday to pray. We have a common fasting prayer lined up on the 7th of July where all the churches in Maduranthakam are going to participate. We will be praying for the crusade and the pastor's conference.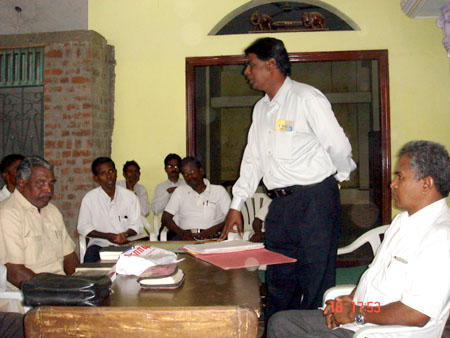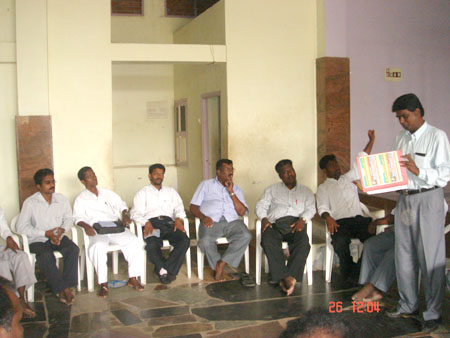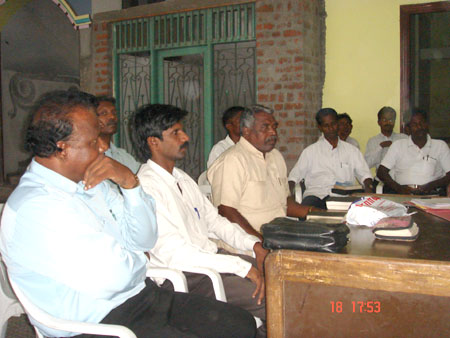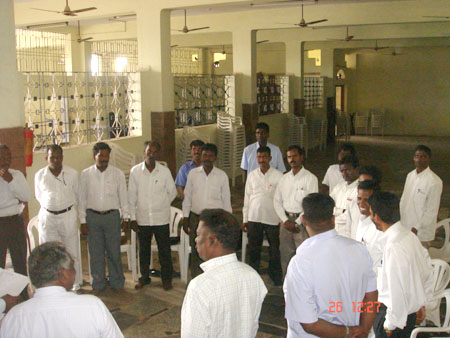 The awareness created through word of mouth publicity has already made people enquiring and this will be further emboldened by the posters, flyers, digital banners, TV and radio announcements that will be making their rounds from the 7th of July.
The 2007 pastor's conference will be held at the same venue as last year. (2006 pastors conference) The promotions have already begun and the response is overwhelming. We still hear a great testimony of pastor's who are experiencing the Tipping point in their lives, ministries and churches. Our register has recorded 400 participants so far and the number is swelling everyday. This year's theme, "Overcoming fear in the deepest level" is very essential and practical especially for apostles who carry God's word because only if the theme of the conference is achieved on a personal level, will they be able to take to the world at large.
We are hoping and praying for higher levels of breakthroughs and miracles this year, and would place a humble request to stand with us and support us prayerfully, financially or even take a bold step of faith to join us here in India from July13 through to the 30th as we proclaim the living God and claim Kanchipuram for Christ.
Blessings.